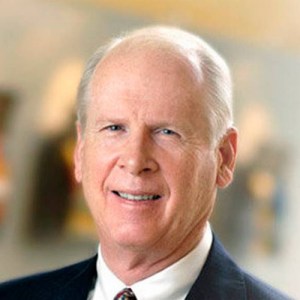 Bob Brockman is chairman and CEO of The Reynolds and Reynolds Company. He was named to those positions in October 2006 upon the acquisition of Reynolds and Reynolds by Universal Computer Systems Holding, Inc. (UCS).
Prior to assuming his current position at Reynolds and Reynolds, Mr. Brockman founded the original Universal Computer Services, Inc. batch processing service bureau in 1970, where he served as the president and CEO.
During more than three decades of growth, subsequent UCS companies developed into a leading computer systems and software provider for automotive dealerships in the U.S., Canada, and Europe. The company established a well-known reputation for software product development and innovation for the automotive industry.
Reynolds and Reynolds traces its founding to 1866 as a business forms printer first located in downtown Dayton, Ohio. In 1927, the company began producing standardized accounting forms for franchised Chevrolet dealerships across the U.S.  In the early 1960's Reynolds began a transition to a major seller of  dealership computer systems and software.
In October 2006, Universal Computer Systems Holding, Inc.  acquired Reynolds and Reynolds and merged the operations of the two companies under the Reynolds and Reynolds brand.